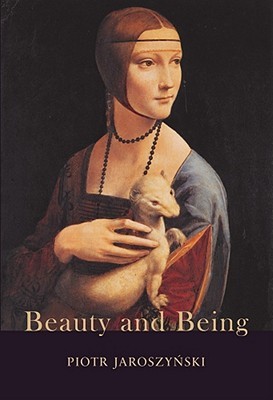 Beauty and Being
Gregory Kerr, The Thomist: A Speculative Quarterly Review, The Catholic University of America Press, Volume 77, Number 2, April 2013

Zagzebski admits that she would like to find a solution to this challenge. I think it will be found in analyzing in greater detail what it means to say that the timeless domain is as real as the past. If this fact does not ground a Necessity of Eternity principle, there may be room for a solution. This article's contribution is that it may be the catalyst necessary to launch this important work.
Stump and Zagzebski's work pushes the discussion concerning God's relation to time into new areas. These essays, along with several others included in this book, show that the tools of the analytic philosopher are among the most valuable for exploring the nature of God. Perhaps the lasting contribution of this book is to highlight this value.
GREGORY E. GANSSLE Rivendell Institute at Yale University New Haven, Connecticut Beauty and Being: Thomistic Perspectives. By PIOTR JAROSZYŃSKI. Toronto: PIMS, 2011. Pp. 280. $80.00 (cloth). ISBN: 978-0-88844-733-3. This volume is number 33 of the Etienne Gilson Series published by the Pontifical Institute of Mediaeval Studies. It has been translated by Hugh McDonald with the collaboration of the author.
While it can be as difficult to navigate through as Gilson's Being and Some Philosophers, it is as rewarding as his Unity of Philosophical Experience. In fact, I would argue that just as Gilson argued in the latter work that Descartes's modern experiment was an failure which led to the disintegration of human knowledge, and that man, by nature, is a metaphysical animal, so too, in a similar vein, Jaroszyńskiargues that this same experiment created a chasm between knowledge and being, a chasm that resulted in beauty's being divorced from being and nature, and becoming a concept that is an outcast, both from the God that produced her and from her rightful place at the heart of being.
Jaroszyński meticulously examines three theories of beauty given to us by the Greeks. First, there was beauty as harmony, which Wladyslaw Tatarkiewicz, the eminent historian of aesthetics, saw as the one great theory of beauty. Second, there was beauty as form which had its basis in Plato's philosophy of form, with its interesting variation of the theory of light—the good-sun—associated with it. Third, there was the relationist theory which claimed that beauty is about the relationship between the object and the perceiver. It is from this last theory that Jaroszyński builds his own theory of beauty.
Jacques Maritain once said that "Platonic dialectics succeeded in dividing; it was unable to unite"; and just as Maritain took Plato to task for his various dichotomies, Jaroszyński, in a similar way, takes current modern aesthetic BOOK REVIEWS 326 traditions to task. He does this first through an exploration of numerous key ancient and medieval primary texts, showing how beauty was not seen as marginal to human existence but as central to it. While many, even in the Thomist tradition, are aware of the standard division of human activity into knowing, doing, and making, or of theoria, praxis, and poesis (179), they tend to connect beauty primarily to the last activity and, to make matters worse, within the realm of art, to relegate beauty to a special place in the fine arts. This, Jaroszyńskiargues, is due to the heavy influence of post-Kantian formal aesthetics, a particularly modern approach that seeks to consider beauty in the context of an experience that is ultimately indifferent to the existence of the artistic objects in question. So we read our prejudices back into history and do not "see" the central place of beauty in the Greek world. When some philosophers take great pains to distinguish the good in art from the good in morality, perhaps they take the distinction too far. As we look at the Greeks, for instance, we see that beauty is involved not only in the making of a work of art but also in moral activity, as is evident in the Greek ideal of kalokagathia. The morally upright person is not just "good," he is "noble." The Greeks brought in elements…

Link: https://muse.jhu.edu/article/636075